24-Sept-2005 SHANGHAI JIAN QIAO UNIVERSITY
In September 24, 2005, Shanghair Jian Qiao Vocational Technical College was approved by the Shanghai Municipal People's Government, to establish Shanghai Jian Qiao University, and revocated the institution of Shanghai Jian Qiao Vocational Technical College. Shanghai Jian Qiao University upgraded to a private university on an undergraduate level. (File of Municipal Education Commission documents).
In February 22, 2006, the Ministry of Education consented Shanghai Jian Qiao University to be filed (File of Ministry of Education).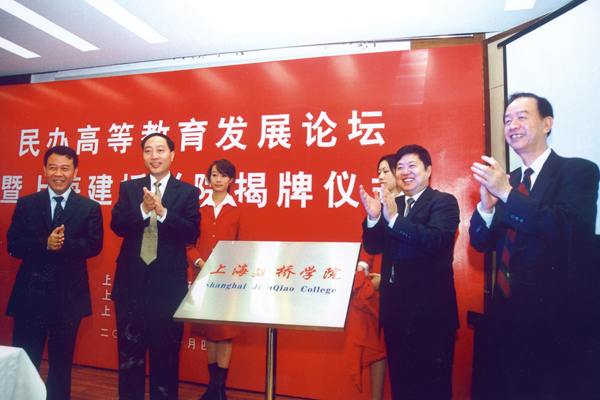 In July 20, 2010, the Shanghai Municipal Degree Committee issued a document which agreed to Shanghai Jian Qiao University became one of bachelor's degree granting units. (File of Municipal Degree Committee Document).