On May 26, the 10th Blue Bridge Cup National Software and Information Technology Professionals Competition National Final Closed at Peking University. In the finals of C/C++ program design and Java software development, students from the College of Information Technology won one first prize and one third prize, ranking among the best in similar colleges and universities.
Before the national competition, 20 students were selected by the College of Information Technology College to participate in the software competition of the provincial competition (Shanghai Competition Area) undergraduate group. In addition, 21 students volunteered to participate in the provincial (Shanghai) undergraduate competitions. There were 2 first prizes, 5 second prizes and 13 third prizes in Shanghai competition. Among them, Yang Fangmin, grade 16 software engineering major (instructor Zhang Shengshai), and Liu Shucheng, grade 16 computer science and technology major (instructor Wan Yongquan) successfully qualified for the national finals.
During the finals of the national competition, Liu Shucheng won the first prize of Group B of JAVA Software Development University. The proportion of winners accounted for 5% of the project category, and he also created the best results in the history of the school's participation. During the 4-hour computer test, contestants need to complete blank filling, code blank filling and programming big questions, which involve all the knowledge of Java or C/C++ university, data structure, function pointer, bit operation, basic mathematical knowledge of university level and other aspects. Liu Shucheng, who won the third prize in Shanghai Blue Bridge Cup last year, found that this year's national championship has changed compared with previous years. Because he had to prepare for the first postgraduate exam, he did not have enough time to prepare for the competition. But his previous experience and solid basic knowledge helped him to complete the competition better. Yang Fangmin, the third prize winner of Group B of C/C++ Programming University in this national competition.
It is reported that the competition has attracted more than 60,000 elite athletes from more than 1,200 universities, including Peking University, Tsinghua University, Fudan University, Shanghai Jiaotong University, Beihang University and Harbin Institute of Technology. Blue Bridge Cup is sponsored by the Talent Exchange Center of the Ministry of Industry and Information Technology. Excellent contestants who have obtained the qualification of exemption from examination and research in our university can obtain the preferential interview and admission qualifications of well-known universities.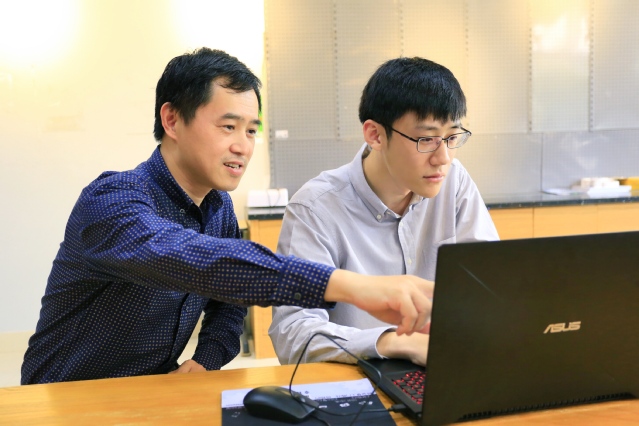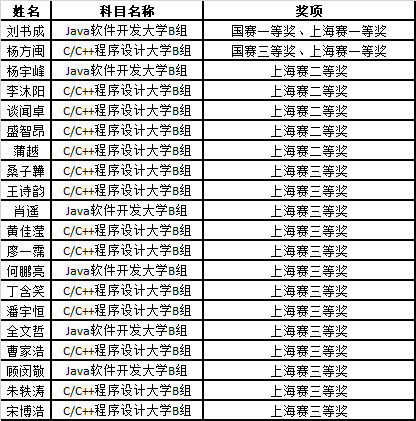 List of winners of the 10th Blue Bridge Cup National Software and Information Technology Professional Competition (Software category).