By Xu Lingfeng(徐灵峰)
The Second Taiwan Excellent Ph.D. Student and Shanghai University Exchange Conference,organized by Taiwan Compatriots Association and Shanghai-Taiwan Exchange Committee of Shanghai Overseas Friendship Association,was held in our school on april 21st. Jiang Yanqiao, party secretary of the school, received more than 70 visiting delegations.Zhang Ning, director of theHuuman Resources Department , and Liang Yuequan, deputy director of the Internatinal Exchange&Cooperation Office accompanied the reception.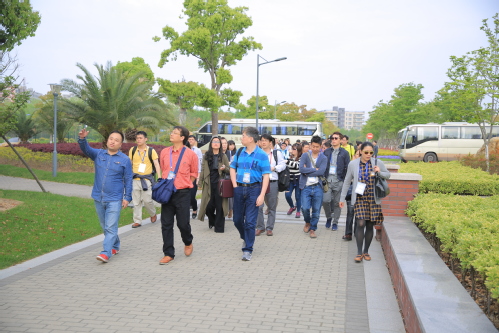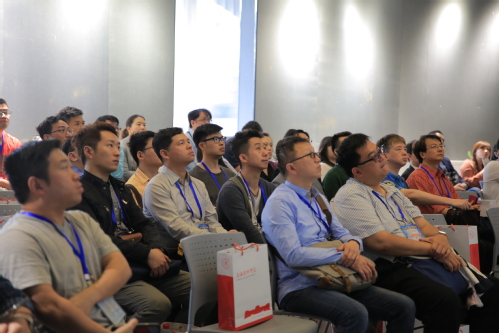 Jiang Yanqiao welcomed the Taiwan Ph.D. delegation and introduced the environment, transportation and social and economic development of both Shanghai and Lingang Area and the educational philosophy, the orientation,personal training,international exchanges of the school.Jiang said Lingang is located in the southeastern of Shanghai and the mouth of the Yangtze River and Hangzhou Bay. It borders Pudong International Airport in the north and Yangshan International Hub in the south with a convenient comprehensive advantage on transportation.Lingang, as the main load bearing area of the Shanghai Science and Technology Innovation Center, has become a area that is suitable for living as it has increasingly perfected its urban functions such as regional financial trade, business services, culture and education, technological innovation, and tourism and leisure.At present, the school is at a critical stage of development. It insists on establishing a school with quality, talents,distinctive features, and cooperation and continues to forge ahead with building first-rate private universities.Hopefully,talented people can join schools and jointly promote school development.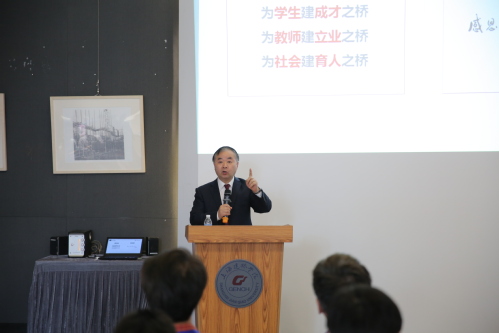 Zhang Ning, director of the Huuman Resources Department has conducted interactive exchanges with the visiting delegation on the school's talent policy, subject layout, and professional settings.The Ph.D. delegation also visited printmaking agencies and art exhibition halls of the secondary college of Art and Design.